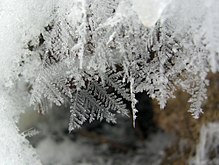 Snow & Ice Control Update – 

Jan. 4, 2018
Storm Forecast
Snow is continuing to fall throughout the County.  AccuWeather stated the heaviest snowfall will end between 8 AM and 10 AM; and the flurries will be out of the area between noon and 2 PM. Accumulations of one to three inches of snow is expected before the system moves out of the area later this afternoon.  Winds are expected to increase throughout the day with gusts between 30-40 mph.  The high today, January 4, 2018 is forecasted to be 27 degrees. The overnight low will be well below freezing at 5 – 9 degrees.
Bus Service
The Bus will operate on a normal schedule.  Currently, bus routes 12, 25 and 36 have been suspended due to road conditions and route 18 has limited service.  Please go to NextBus http://www.nextbus.com/#!/pgc for the most up to date information.
Paratransit Services
Senior congregate services have been cancelled and Nutrition services (meal deliveries) will operate beginning at 12 noon.
GENERAL SNOW & ICE INFORMATION (Keep for Current and Future Snow Emergencies)
When a snow emergency is declared, the Prince George's County Department of Public Works and Transportation (DPW&T) is responsible for providing "passable" conditions on a network of over 1,800 miles of county-maintained roadways to ensure the safety of residents, citizens, and travelers.
Links:
Prince George's County 2017 Snow Summit Presentations: https://www.princegeorgescountymd.gov/DocumentCenter/View/20139
Important Snow Information Reference Brochure: https://www.princegeorgescountymd.gov/DocumentCenter/View/16669
Snow Removal Tracking: https://511portal.com/pgc
Route Clearing Priorities
Routes are prioritized for service into categories: primary, secondary and residential. Primary and secondary roads are serviced first to ensure that public safety and other emergency vehicles can travel. After completion of these roads, residential roads receive service. Crews work as long as necessary to clear roadways, which consists of salting, sanding and/or plowing, as warranted by weather conditions.
To assist crews, citizens and residents are requested to:
·         Move and keep vehicles off snow emergency routes
·         Park in driveways or other off-road locations wherever possible
·         Park only on the even numbered sides of roads/streets
It also is important for single-family homeowners or renters and business proprietors to remember that they are responsible for removal of snow/ice from sidewalks abutting their homes or businesses.
Reporting Road Concerns
During a snow and ice event, residents and citizens are encouraged to wait 24 hours after the precipitation has stopped to call CountyClick 311 or go to www.countyclick311.com to report emergencies or concerns about roadway conditions.
The Department of Public Works and Transportation is committed to snow removal from all streets maintained by Prince George's County. Please assist us with our snow removal efforts by submitting your information on the Snow Removal Form.
1.When will my street be plowed?
Snow emergency routes and primary roads are treated first, followed by secondary streets and finally residential streets including dead-ends and cul-de-sacs.
2.Where do I call to report my street has not been plowed or treated?
Call the Snow Information Center at 301-350-0500, 12 hours after the precipitation has stopped, if your road has not been treated. Or, submit your request via our Snow Form.
3.My driveway is blocked with plowed snow, what do I do?
You are responsible for clearing the snow from your driveway. It is best to shovel your driveway after the road has been plowed to avoid having driveways blocked by snow plowing operations. DPW&T does not have the resources available to unblock driveways.
4.I have a medical condition and need my street plowed right away.
The Department of Public Works and Transportation cannot prioritize roadways by medical needs of the residents. For medical emergencies, residents should call 911 immediately. Department of Public Works and Transportation works directly with the Fire and Police Departments on emergencies. For assistance with transportation to medical appointments, residents should call the Office of Emergency Preparedness at 301-583-1899. The Office of Emergency Preparedness will assist in providing transportation with 4 wheel drive vehicles.
If you have a driveway, use it. A parked car in the driveway means less area to shovel later. If on-street parking must be used, cars must be parked on the even-numbered side of the street during snow operations. Failure to do so could result in a fine and/or towing.
6.I live in a new development and I haven't seen a snow plow yet. Who do I call?
Call the Snow Information Center at 301-350-0500. Inform the call taker that you live in a new development and they can determine if your roadway has been accepted into the County maintenance system. If it hasn't, you will need to contact your developer or citizen's association as it is their responsibility until the road has been accepted by the County.
PLEASE STAY SAFE AND WARM!
-Mel Franklin, Councilman