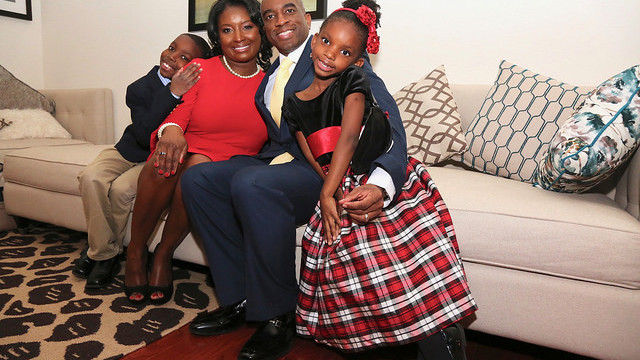 May you receive all of God's blessings during this holiday season.  Thank you for the great progress we have made together over the last few years and the tremendous work that is to come.  During the past 60 days alone, we broke ground in Camp Springs on the newest federal agency headquarters to come to our County in over a decade, a major redevelopment in Suitland a generation in the making, and a new Regional Medical Center in Largo that will bring world-class health care to our communities, while, at the same time, we announced that we led the state in job creation over the last 12 months.  The Jobs First Movement for economic opportunity and investment in the people of Prince George's County is gaining momentum!  We are one County and we rise together.  Merry Christmas and Happy Holidays.
From our family to yours,
-Mel, Monekia, J.R., and Alexis — The Franklin Family
See the photos from my Dec. 12 holiday birthday party featuring Bravo TV RHOA star Cynthia Bailey: https://www.facebook.com/friendsofmelfranklin/posts/1650591168330723
P.S. – Please especially keep our military service members, first responders, and their families in your thoughts and prayers this holiday season.
By Authority, Friends of Mel Franklin, Brendon Laster, Treasurer
Friends of Mel Franklin
PO Box 3031
Upper Marlboro MD 20773 United States